Pillow Bed in Puppy Belly Pink
Pillow Bed in Puppy Belly Pink
Treat your pooch to the most comfortable seat in the house. Your furry family members can sprawl, curl, lounge, and sleep to their heart's content. Our pillow beds are over-stuffed with a proprietary fill made from recycled plastic water bottles that gives just the right amount to provide support and bounces back use after use. The beautiful blush fabric has a subtle modern pattern and is soft to the touch, durable, and even washable when needed. All of our fabric is made by Sunbrella, making it resistant to moisture, stains, and odors…something every pet owner knows is a necessity. Each of our beds are made by hand in the USA and begins manufacturing the day you place your order.
Please allow 10-14 days for your order to ship

Available in Small, Medium, Large, and X-Large sizes

Made to order in the USA

One year warranty
Made using 100% Sunbrella performance fabric

Eco-friendly fill made from recycled plastic water bottles

Zippered cushion cover is removable for machine washing

Serged interlocking stitching to strengthen seams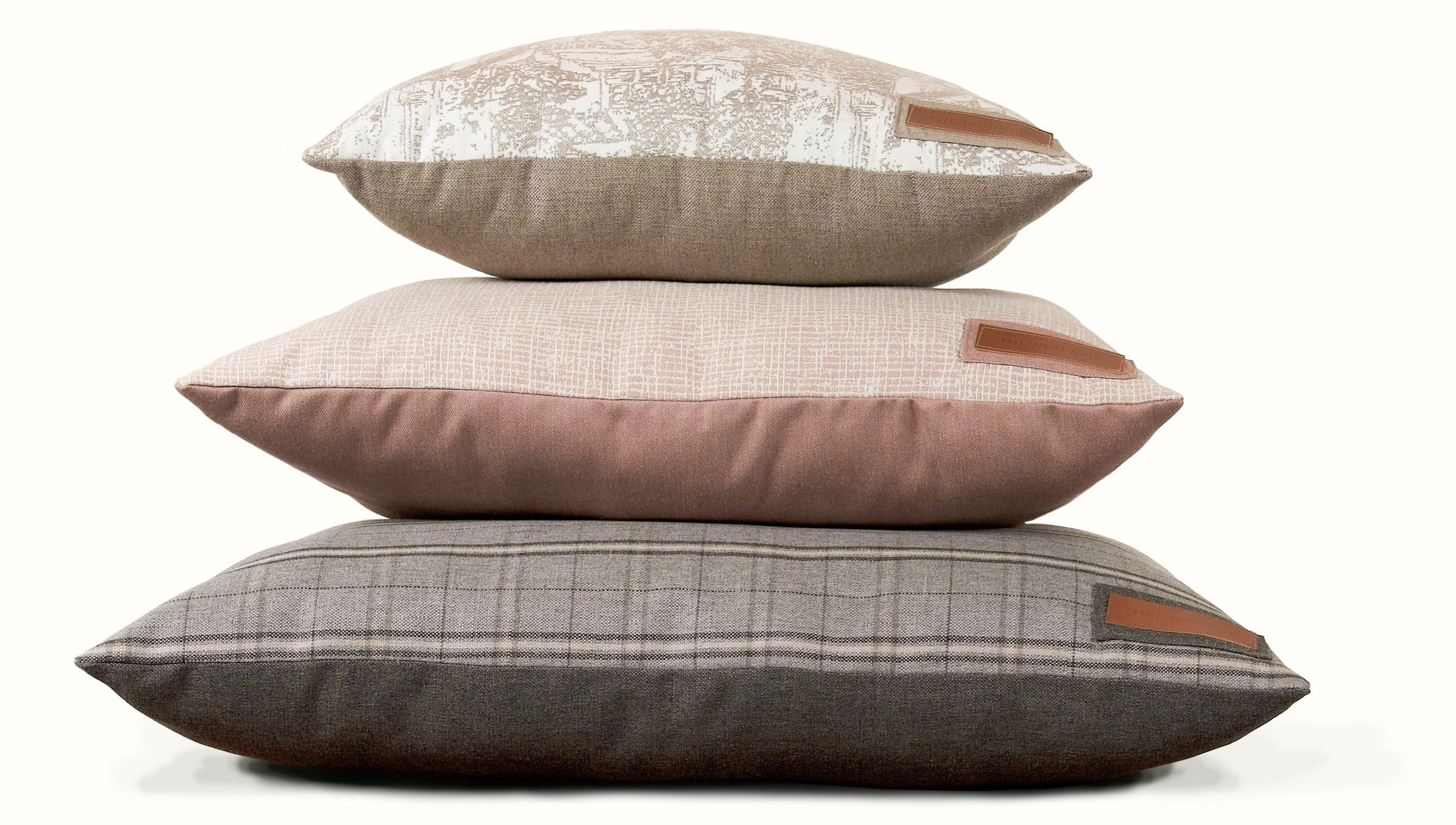 SMALL BED: 25" x 25" x 8" Loft
For dogs smaller than 30 lbs
MEDIUM BED: 38" x 29" x 10" Loft
For dogs 30-60 lbs
LARGE BED: 47" x 37" x 10" loft
For dogs 60-90 lbs
Sizes for every pooch
Big or small, tall or stalky, we have a size that works for any pet. All of our beds come in small, medium, and large in our pillow bed. We've included a handy guide to show typical dog breeds that fit each of our beds. Click through to see for yourself.
Sleep, lounge, and drool on it. If your pet doesn't love it return it for a full refund (minus shipping)
What Makes Our Beds Special
We have worked really hard developing our line of pet beds and we think they are pretty darn special. USA made, eco-friendly, style focused, and engineered to withstand even the dirtiest pup, our beds give you that little something extra. Click below to learn all about why our customers choose us.